I was contacted by Penguin Random House at the beginning of this year to illustrate the book cover for a YA novel by Nicole Lesperance called "The Wide Starlight". The book tells the story of sixteen-year-old Eli, who leaves her current home in Cape Cod and returns to Svalbard to find her missing mother who vanished years ago from a frozen fjord under the Northern Lights.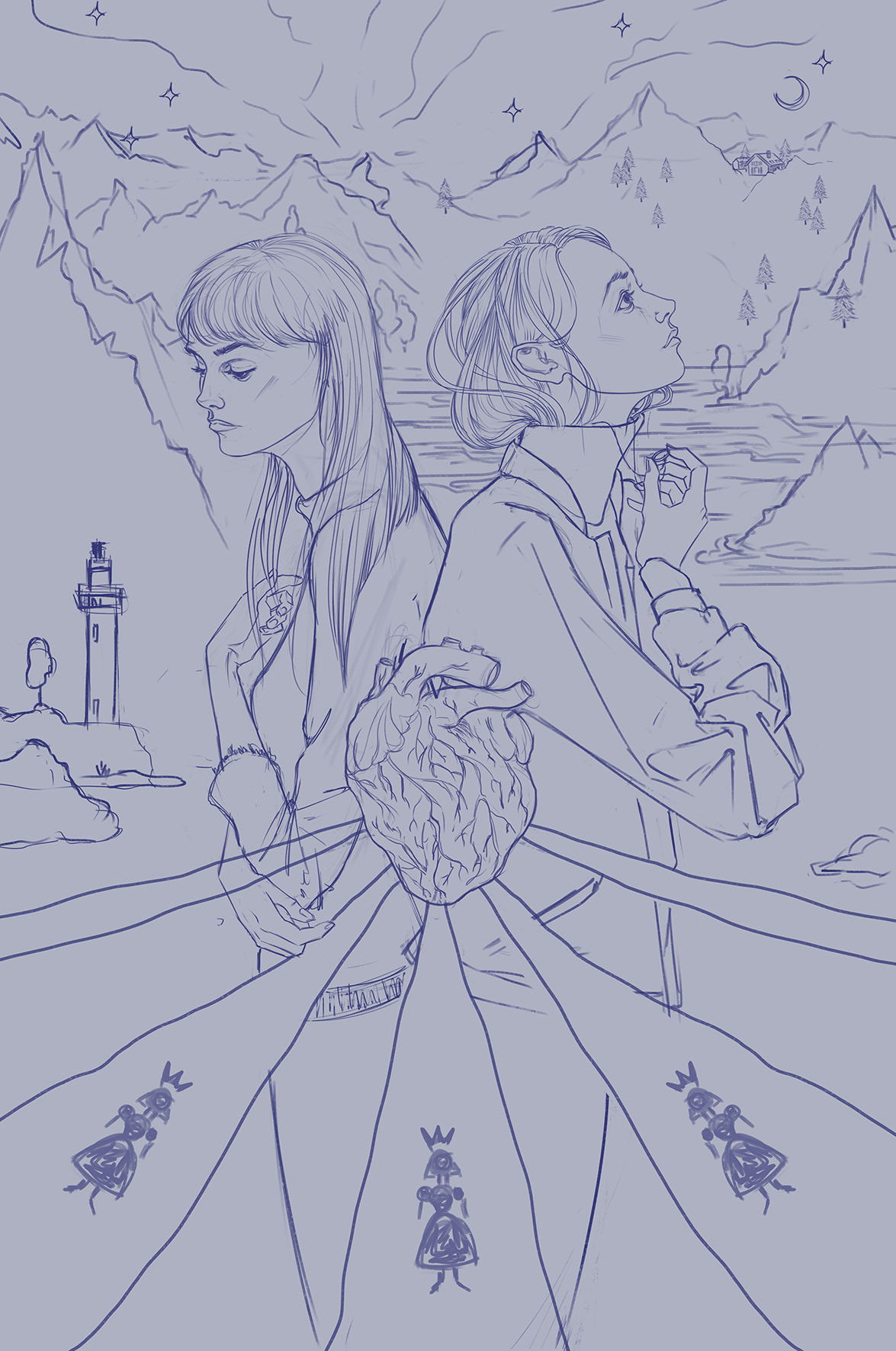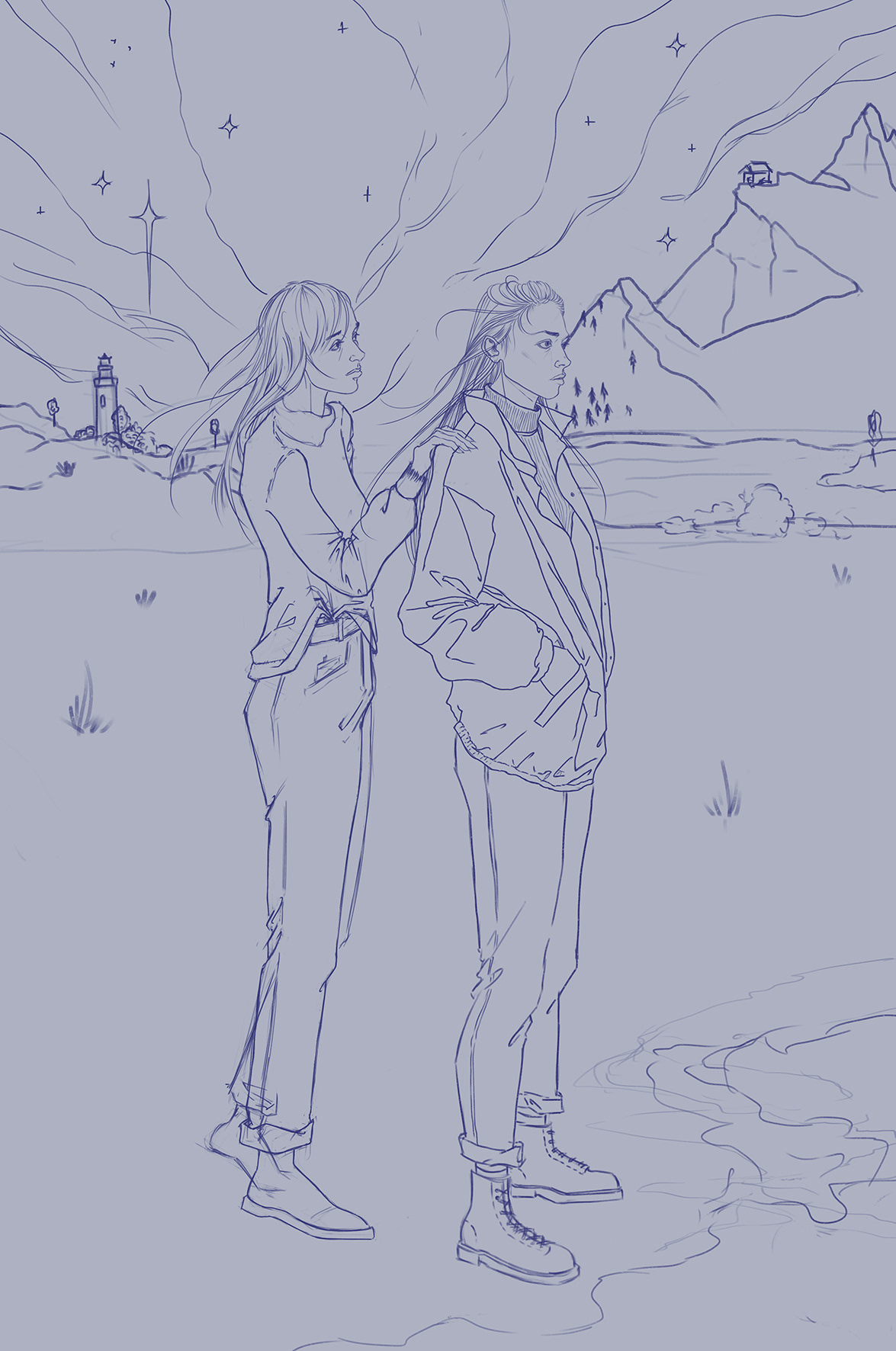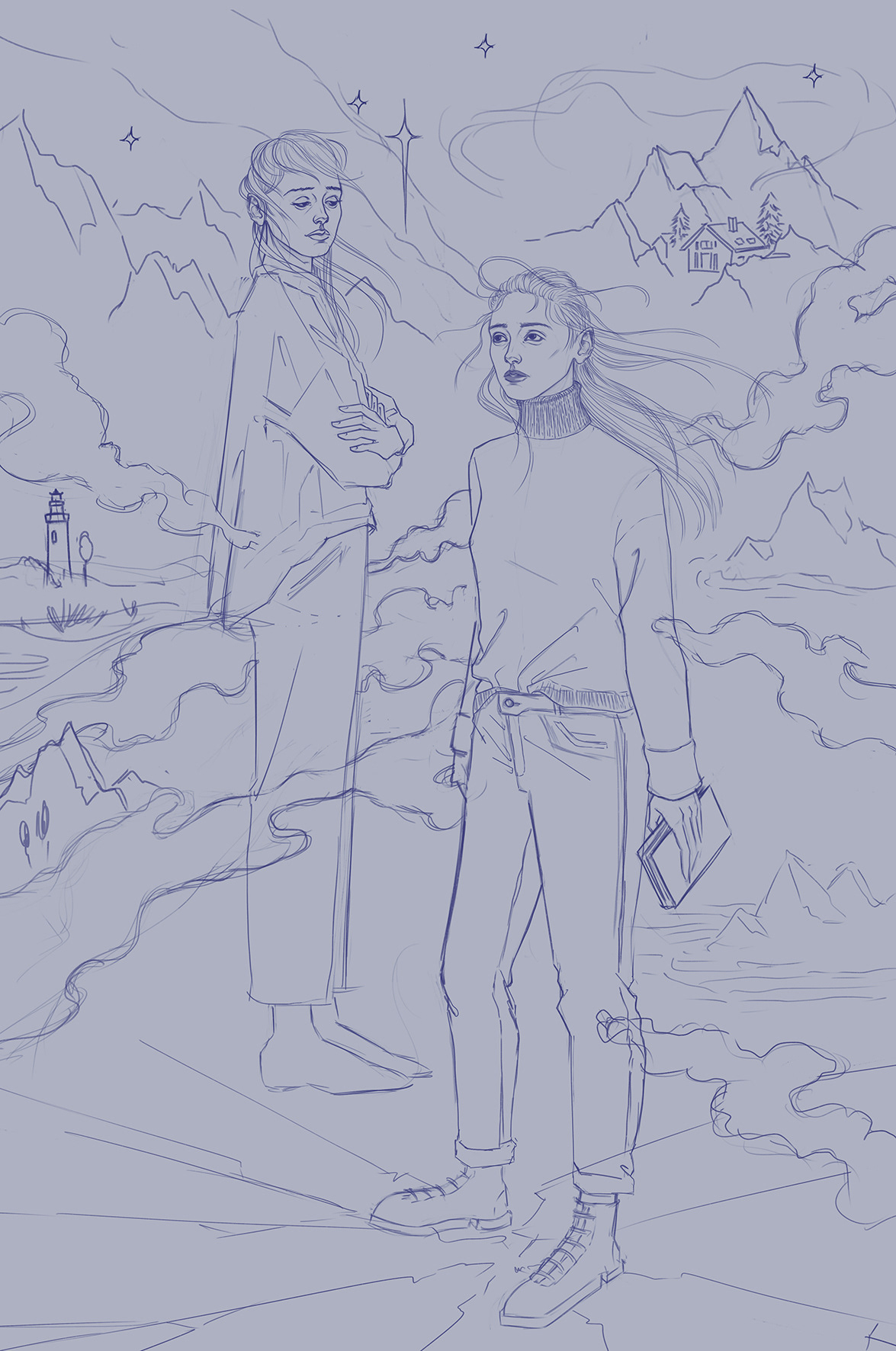 The first directions we explored were focused on Eli together with her mother at her side. However, in the end, we moved forward with a cover focusing on Eli alone surrounded by the Northern Lights and some of the symbols appearing throughout the book. 
The book will appear on Feb 16, 2021. Thank you AD Kristin Boyle for the guidance and for the opportunity to work together on this project.